Board Members > Paul Wilson


Paul Wilson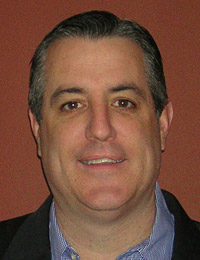 Nestle Waters North America
National Account Manager
63 North Drive Holland, PA 18966
Paul Wilson, National Account Manager for Nestle Waters North America, is responsible for developing the strategic game plan and leading flawless field sales execution in the Lodging channel.
He is new to Nestle Waters, but no stranger to the Lodging industry. Prior to his new appointment, he spent 14 years at PepsiCo Foodservice in a number of roles, most recently, as Director of Lodging Sales. During this time he was recognized for various contributions made to the Lodging industry and has maintained great visibility as an active member of key industry organizations. His drive and passion for Lodging is what motivates him to help his customers achieve their goals on a daily basis.
On a personal note, Paul is a graduate of Temple University and a life-long Philadelphian. While he is proud of his beloved Philadelphia sports teams, he is most proud of his wonderful family including his spouse, Kelly, and seven year old twins, Ally and Andrew.