Board Members > Mark Sharkey


Mark Sharkey
Managing Director Remington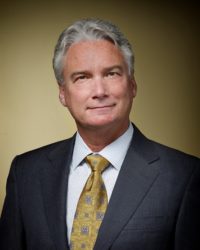 Remington
Managing Director
14185 Dallas Parkway Suite 1150 Dallas, TX 75254
Mark Sharkey is Managing Director of Remington, one of the nation's largest, independently owned hotel investment, development, and management companies in the United States.

Based in Dallas, Remington is the premier service provider to the hospitality industry. Remington currently has property, project and asset management assignments from coast to coast for many of the world's leading hotel owners and developers. The Company's experience spans all lodging types, segments and locations, including 17 different brands and several independent hotels. The Company currently operates 87 hotels in 28 states, with 17,005 hotel rooms and over 7,200 associates. Remington has successfully partnered with virtually all of the industry's leading brands, and has a strong command of each brand's operational and quality standards.
A frequent speaker on a variety of lodging and hospitality topics, Mr. Sharkey is a member of Hilton Owners Advisory Council, the Embassy Suites Owners Advisory Council and has been an ASFONA Board Member since 2013. Prior to joining Remington in 1993, Mr. Sharkey was with La Quinta Corporation where he was an integral part of the company's success in pioneering the limited service segment.
Mr. Sharkey earned his Bachelor of Administration degree in Hotel Restaurant and Institutional Management from Michigan State University, and holds a Master of Business Administration from the University of Denver. Mark Sharkey has served the hospitality industry for 40 years, operating and developing a range of select, full-service and luxury hotels.