Board Members > Howard Zetley


Howard Zetley
President & CEO ZEFAM Associates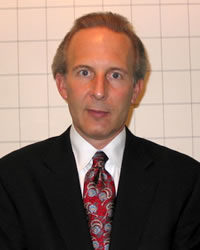 ZFAM Associates Inc.,
President & CEO
8870 N. Port Washington Road Milwaukee, Wisconsin, 53217
Howard became involved in the hotel industry in the late eighties with investments into what at that time was ITT Sheraton. These hotel investments complimented the family's core business at that time. 
Over the years the company has acquired numerous hotels and operates various hotel brands resulting in a well-balanced property portfolio in the upper mid-scale and upscale market. Today, this includes the Four Points by Sheraton Milwaukee North properties. Howard and the rest of the management team are truly proud of their hotels and their excellent performance. 
For many years Howard has represented Starwood's ownership group as a member of Starwood's North American Owners Advisory Council. 
In addition to hotels, one division of Howard's company is focused on real estate development and the company is currently actively involved in both real estate management and development in both the Midwest and the Southeast USA.