Board Members > Greg Miller


Greg Miller
Managing Director PM Hotel Group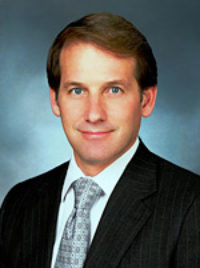 PM Hotel Group
Managing Director
5425 Wisconsin Avenue Suite 700 Chevy Chase, MD 20815
Greg J. Miller, Certified Hotel Administrator (CHA), is the Chief Operating Officer and co-founder of PM Hospitality Strategies, Inc. In addition to charting the company-wide aspects of PMHS's operations, Mr. Miller is an active participant in each hotel design and renovation project for BPG. Mr. Miller also functions as the Managing Director for each of the company's hotels.

In this role, he directs the marketing, budgeting and human resources of each operation. Mr. Miller has extensive knowledge of the consulting field having mastered project development, franchise, strategic & development consulting, financial evaluation and appraisal.

Prior to the creation of PMHS, Mr. Miller served as the Regional Development Director for Crowne Plaza Hotels & Resorts covering a 10-state region. He has specialized in operational, financial and valuation consulting related to hospitality and recreational real estate properties. As a manager for the leading hospitality consulting firm during the 1980s, he completed development planning, site selection, market studies and financial analysis for a wide range of lodging projects. His dossier of operations experience, before starting PMHS, includes management roles with Marriott, Westin and Doubletree Hotels.

Mr. Miller was on the management teams at two Mobil Five Star Award winning properties – the Arizona Biltmore (Westin) and Camelback Inn (Marriott). Marketplace by Marriott, recently merging with Hyatt Corporation to form Avendra (an e-based procurement portal for the hospitality industry) recruited Mr. Miller to be a founding Advisory Council member. He also serves on the Region Five Advisory Board for Choice Hotels International.

Mr. Miller received his degree from Cornell University's School of Hotel Administration.