Board Members > George Winker


George Winker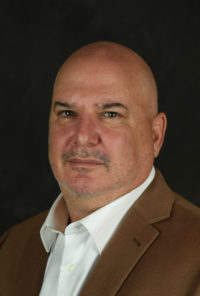 ASSA ABLOY Global Solutions
Vice President of Sales - North America
631 International Parkway Suite 100 Richardson, TX 75081
A hospitality security technology veteran, George Winker brings over 30 years of industry experience to his role as Vice President of Sales/North America for ASSA ABLOY Global Solutions. His primary responsibilities include developing and maintaining relationships with hospitality accounts in the North American market, including major global brands, hotel owner organizations, management companies and independent properties. He oversees an extensive regional sales network for the company's comprehensive security and access solutions, which include integrated software systems, mobile access and location solutions designed to help hoteliers to enhance the hotel guest experience, while improving operational efficiency.  

Prior to his current position, Winker served as vice president of business development for the company. He also previously served as vice president of customer service, where he was responsible for ensuring that the North American division's service department provided exceptional support to all hotel customers in the region.  

As part of the ASSA ABLOY Group, the world leader in access solutions, ASSA ABLOY Global Solutions is dedicated to reimagining how people move through their world. Their expertise in customer journey mapping, innovation and service design has led to the invention of new security solutions that create value for the company's hotel industry clients and exceptional experiences for their guests. For more information, please visit assaabloyglobalsolutions.com.