Board Members > Ben Seidel


Ben Seidel
President & CEO Real Hospitality Group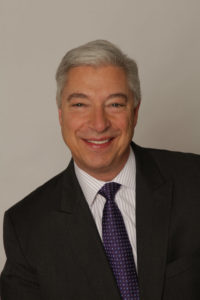 Real Hospitality Group
President & CEO
Ben Seidel
As President and Chief Executive Office for Real Hospitality Group, Ben Seidel is forging new ground in hospitality management. Having a lifetime career and passion for the industry, Real Hospitality Group is redefining the meaning of owner relations, championing innovative guest service programs, and emphasizing community-based initiatives under Ben's visionary leadership. In under 7 years, Real Hospitality Group has grown into one of the Top 15 US Hotel Management Companies with this focus on relationships and positive results.
In addition to leading the Real Hospitality Group team, Ben also serves as President of Marriott's Owners Council for the Aloft brand, is a Board member of the AHLA, and ASFONA in addition to being an active member of various hospitality boards and associations. Mr. Seidel has taught hospitality marketing and accounting management at the Central Connecticut State University's school of hospitality and is a current participant in the development of the School of Hospitality Management at the West Virginia University in Morgantown. Ben is a graduate of West Chester University in Pennsylvania and is CHA/CHSP certified by AHLAEI.
Ocean City, Maryland-based Real Hospitality Group (RHG), with offices in New York City, Washington DC & Miami, is a full-service hotel management company. Real Hospitality Group has grown to become one of the top 15 U.S. hotel management companies in less than seven years. RHG portfolio includes over 80 hotels open and in development in key markets and resort destinations.
The company is a recognized service provider for leading brands including Marriott International, Hilton Hotels & Resorts, Hyatt Hotels Corporation, InterContinental Hotels Group PLC, Choice Hotels International, Inc., Wyndham Hotels and Resorts and Red Lion Hotels Corporation as well as a growing portfolio of independent luxury boutique hotels in gateway cities. RHG focuses on comprehensive development management services, revenue performance, guest experience and business development for hotels, resorts and investment ownership groups.