Board Members > William Langmade


William Langmade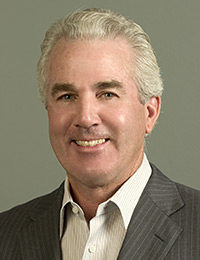 Purchasing Management International
President/CEO
4055 Valley View Lane, Suite 450 Dallas, TX 75244
Mr. Langmade attended the University of Southern California and Pepperdine University where he received a B.S. degree in Business Administration and an M.B.A. respectively. He also attended Western States University, College of Law. In addition to his over 25 years experience in hospitality purchasing, Mr. Langmade has held positions as Vice President Development of the Continental Companies, a hospitality management firm in Miami, Florida, and other assignments involving development and construction of hospitality projects throughout the world.
Mr. Langmade is well known as one of the top purchasing agents in the country. He has been active in speaking engagements regarding renovations and new construction at the International Hotel & Restaurant Show in New York as well as ALIS, the Lodging Conference, BDWest NEWH and AH&LA functions throughout the country. He has also contributed to articles in Hotels Magazine, Hotel Business, NEWH, Lodging and Hotel Spec publications and is a LEED Accredited Professional.
Mr. Langmade has been a member of the Allied Executive Committee of the American Hotel & Lodging Association (AH&LA) and he has participated in the AH&LA Legislative Action Summit in Washington D.C. Additionally, he is an allied member of the Asian American Hotel Owners Association (AAHOA), the National Association of Black Hotel Owners, Operators & Developers (NABHOOD), the United States Green Building Council (USGBC), the Leadership in Energy and Environmental Design (LEED), as well as a charter member of the Network of Executive Women in Hospitality (NEWH). Mr. Langmade has worked diligently on behalf of the Juvenile Diabetes Research Foundation (JDRF) in the Dallas JDRF Walk to Cure Diabetes.
In addition, Mr. Langmade has been awarded membership in Hospitality Design Magazine's prestigious Platinum Circle for his company's achievements in the design purchasing industry.