Board Members > Tony DiBella


Tony DiBella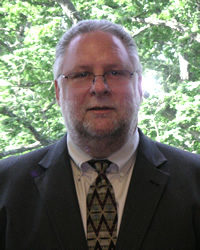 Showtime Networks Inc
Vice President Special Markets
980 Hammond Drive Suite 725 Atlanta, GA 30328
As Vice President of Special Markets for Showtime, Tony is responsible for securing distribution in the lodging industry for Showtime along with other Special Markets such as college and universities.
In 1988, Tony began his career with Showtime as Regional Sales Manager in Dallas, TX and was tapped to join Showtime's newly formed Special Markets Department later that year and relocated to Ft. Lauderdale, FL. In 1990, Tony was promoted to Director of Special Markets eventually managing a sales staff of four. In 1997, Tony relocated to Atlanta, GA and was promoted to Vice President of Special Markets and assumed oversight of Showtime's Special Markets sales efforts on a national basis.
Before joining Showtime, Tony worked for Storer Cable in Miami, FL serving in various sales roles with the last position held being Area Sales and Marketing Director. Tony received his Bachelor's degree from Mercy College in Dobbs Ferry, NY.