Board Members > Robert Sydor


Robert Sydor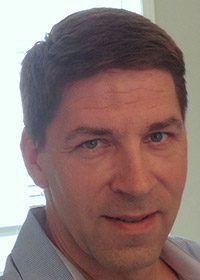 Dormakaba
Vice President Business Development for APAC
7101 Presidents Drive Suite 250 Orlando, FL 32809 USA
Robert Sydor joined the Dormakaba product marketing team in 2005 and by 2007 was promoted to Director Business Development for APAC, to later become Vice President Business Development for the same region. Since 2010, Robert has maintained the same position in North America with primary responsibility for strategic accounts and corporate accounts. His current duties also include the management of the Canadian hospitality sales force. Robert's previous experience includes electronics distribution and foreign currency.
Dormakaba is a trusted supplier to the lodging industry. The Saflok and Ilco brands offer a complete range of guest room locking and access management solutions for limited service properties as well as deluxe destination resorts.
As the security requirements of the lodging industry evolve, the industry can rely on Dormakaba's primary responsibility to deliver innovative access control systems that provide security, reliability, efficiency and convenience to enhance the hotel's lock system investment — and guest experience. Dormakaba lodging group leads the industry in developing and implementing total-enterprise security for guest doors, public spaces, and physical access in BLE, RFID, wireless online systems, smart room and energy management interfaces as well as the latest in smart phone secure access technology.