Board Members > Rachael Goodrich


Rachael Goodrich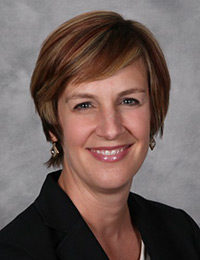 PepsiCo Foodservice
Senior National Account Sales Manager — Lodging
7701 Legacy Plano Texas 75024
Rachael Goodrich, Senior National Account Manager, is a key member of PepsiCo's lodging team and oversees more than $20MM in food and beverage revenue. She is responsible for managing all lines of business including Pepsi, Frito Lay, Quaker, Tropicana, and Sabra. Rachael joined PepsiCo in 2007 and has more than 15 years of experience in the hospitality industry.

In previous roles, Rachael has led the Foodservice team in Virginia through many successful wins. Rachael also spent three years on the foods side of PepsiCo's business leading a retail broker team in Virginia. Before joining PepsiCo Rachael worked for The Coca-Cola Company and Miller Coors.
Rachael earned her BSBA degree from the University of Kansas, and holds a Master of Business Administration from Virginia Commonwealth University. Rachael loves to spend time with her family. She is married to husband Robbie, has 2 children, and resides in Richmond.