Board Members > Paolo Estefania


Paolo Estefania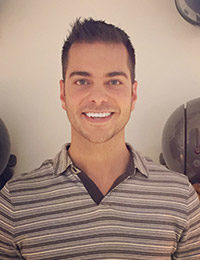 Dyson Professional
US Key Accounts Manager
Joining Dyson Airblade six years ago as a Business Development Executive covering the Northern California and Rocky Mountains Territory, Paolo Estefania now acts as the Key Account Manager within the U.S. Paolo is responsible for managing corporate relationships between the business, field sales teams and distribution partners.
With over a decade of account management experience, Paolo has worked within the construction, oil/gas and technology industries. His professional experience offers a breadth of knowledge with solution selling and project management – working diligently to find the best solution to any problem.
  Paolo holds a B.A. in Psychology from the University of Colorado at Boulder. Originally born in Rio de Janeiro, Brazil, Paolo has called the U.S. home for 20 years and now resides in Chicago, Illinois. He speaks four languages fluently, including: Portuguese, Spanish, English and French.