Board Members > Jonathan S. Lifschutz


Jonathan S. Lifschutz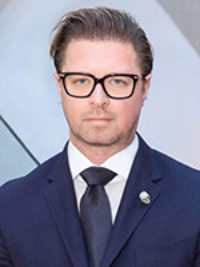 JSL Hotels & Great Palace Realty
President & CEO
5 Lakeside Road Newburgh, New York 12550
Jonathan S. Lifschutz is the President and CEO of JSL Hotels & Great Palace Realty.
In 2015, Jonathan introduced Starwood to Newburgh NY and the surrounding markets when he opened his first Starwood Hotel — The Four Points by Sheraton — Newburgh NY. Although new to Starwood, Jonathan envisions a long-term affiliation with the Brand as he plans to augment his hotel portfolio. He plans in the coming years to be part of the increasing representation and footprint of the Select Service Brands in the Americas.
With more than 15 years of hands-on experience in the hotel industry, Jonathan's strategy includes identifying underperforming hotel assets and space utilization through the technological and creative process. The fundamental & central goal of Jonathan's vision is to restructure ongoing operations, while maintaining the highest management standards to meet and exceed guest wants and needs. Jonathan has been effective in directing capital toward transforming these underperforming properties into successful investments, resulting in increased net operating income.
Jonathan has been an Investor-Owner-Operator, with a hotel portfolio that has included several properties throughout the New York — New Jersey Metropolitan area, and has provided services as a consultant in several hotel projects as well.
In addition, Jonathan's Ownership & Management in Real Estate investments include upscale Residential Properties located in the New York market with several projects currently in the planning stage.