Board Members > Jon S. Wright


Jon S. Wright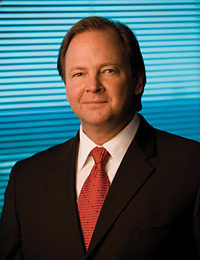 Access Point Financial
President & CEO
1 Ravinia Drive, Suite 900 Atlanta, GA 30346
Jon Wright is President & CEO of Access Point Financial (APF), a full-service hospitality lending and advisory platform focused on execution, service and solid lending practices. APF provides specialty mortgage and CapEX financing for hotels & resorts; branded concepts; restaurants; commercial and industrial; short-term operating equipment and tenant improvement financing. APF has expertise in all facets of commercial real estate and routinely executes and acts as intermediaries for all specialty asset classes in industries where its clients are diversified.

Prior to launching Access Point Financial, Wright served as President & Managing Director of Specialty Finance Group (SFG). Prior to that, he founded the Asset Backed Lending Division of GMAC Commercial Mortgage in 1997. He also served as a Managing Director for the world's largest hotel company, Intercontinental Hotels Group (IHG). The finance subsidiary he managed strategically facilitated growth and quality via senior and sub debt origination and syndication for the franchise community.
Wright is a member of the Mortgage Bankers Association, AH&LA, Metro Atlanta Chamber, ICSC, the IHG Owners Association, an Honorary Board Member of the Association of Starwood Franchisees & Owners of North America (ASFONA) as well as involved in several charitable organizations.