Board Members > Joe Snee


Joe Snee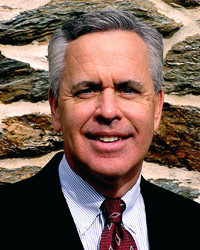 HBO
Vice President of Lodging Sales and Marketing
150 North Radnor Chester Road 3rd Floor - Building E / Suite E320 Radnor PA 19087
As Vice President of Lodging Sales and Marketing for Home Box Office, Joseph Snee is responsible for securing distribution for HBO in the hospitality industry and other special markets such as time shares, colleges and universities, and senior communities.
Mr. Snee joined HBO in 1982 as Manager of Administration. He was promoted to Account Executive in 1984 and to Account Manager in 1986. He was named Regional Director in 1988, managing a sales and marketing staff of nine at the company's San Francisco office. Joe joined HBO's Lodging group in 1991 as National Sales Director.
Before joining HBO, Mr. Snee worked at the J. Walter Thompson advertising agency as a Financial Analyst and Business Manager on the Ford Motor Company account. He earned a Master's of Business Administration degree from Fordham University in New York City and a Bachelor's degree from Manhattan College in Riverdale, NY.