Board Members > Dave Johnson


Dave Johnson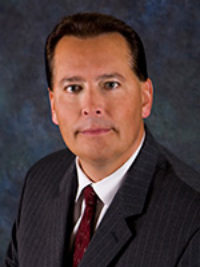 Dave Johnson oversees the management of Aimbridge's entire portfolio consisting of over 196 hotels and over $900 million in annual revenue. Through his dedication and leadership, Aimbridge is being recognized as one of the fastest growing hotel management companies in the United States. Aimbridge Hospitality's portfolio includes assets under ownership and management from Marriott, Hilton, Starwood and Hyatt Hotels.

Prior to joining Aimbridge, he spent 17 years at Wyndham International helping them grow from 10 hotels to over 200 at the time of his departure. While at Wyndham, Johnson served in various capacities including Executive Vice President/Chief Marketing Officer and President of Wyndham Hotels, overseeing approximately 15,000 employees and responsible for approximately 1.5 billion dollars in annual revenue.
Mr. Johnson received his bachelor's degree from Northeastern Illinois University in Business Economics, graduating with highest honors. Mr. Johnson currently serves on several Boards of Directors including: The Juvenile Diabetes Research Foundation International, Meeting Professionals International, and Active International, and was recently on the Board of Directors for Gaylord Entertainment (GET-NYSE). Johnson serves on the Hilton Owners Council, is Chairman of the Doubletree Brand Advisory Board and was most recently named to Starwood's Real Estate Development Advisory Board. In 2003, he was named as one of the 25 Most Extraordinary Minds in Hospitality Sales & Marketing by HSMAI.