Board Members > Bill Russell


Bill Russell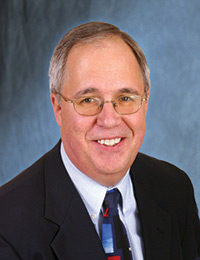 INNCOM by Honeywell
Sr. Account Manager
277 West Main Street Niantic, CT 06357
Bill Russell has more than 30 years of experience working with control systems for the hospitality industry.
Prior to joining INNCOM in 2001, Bill owned an independent controls contracting company for over 15 years that specialized in integrated control systems and solutions for lodging and religious/institutional clients. During his tenure at INNCOM, Bill has worked on several multi-property projects that have resulted in energy savings that have exceeded over $5M in reduced energy costs. He has also sold some of the most advanced Integrated Room Automation Systems for luxury and lifestyle properties.
Bill is a member of ASHRAE and the Association of Energy Engineers. He is a Certified Energy Manager by the AEE. He received his BS in Thermal and Environmental Engineering from Southern Illinois University and a Masters in TS from the University of Dallas. He and his family live in Dallas, TX.